Apple released the WWDC Leopard Beta to ADC Premium and Select members who didn't attend WWDC today. Hooray! I've been looking forward to trying out the WWDC Leopard Beta since it's finally feature complete.
I had a heck of a time installing the Leopard Beta, though, since my iMac wouldn't burn the disk image properly; I managed to make two coasters before I gave up in frustration. Luckily someone reminded me that you can restore disk images to spare hard drive partitions then boot off the partition.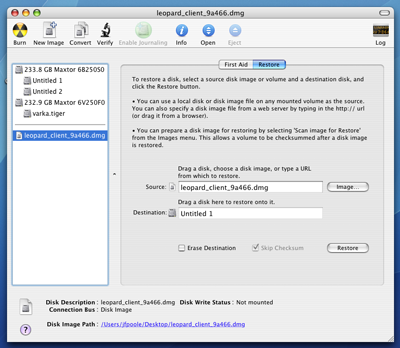 I tried it and it worked like a charm (plus it was a lot faster than using a burned DVD). I love the fact that Mac OS X lets you do stuff like this!