A 64-bit Geekbench 3 result for the Core i5 Retina iMac has appeared on the Geekbench Browser. Let's take a quick look at how it performs compared to the non-Retina iMacs.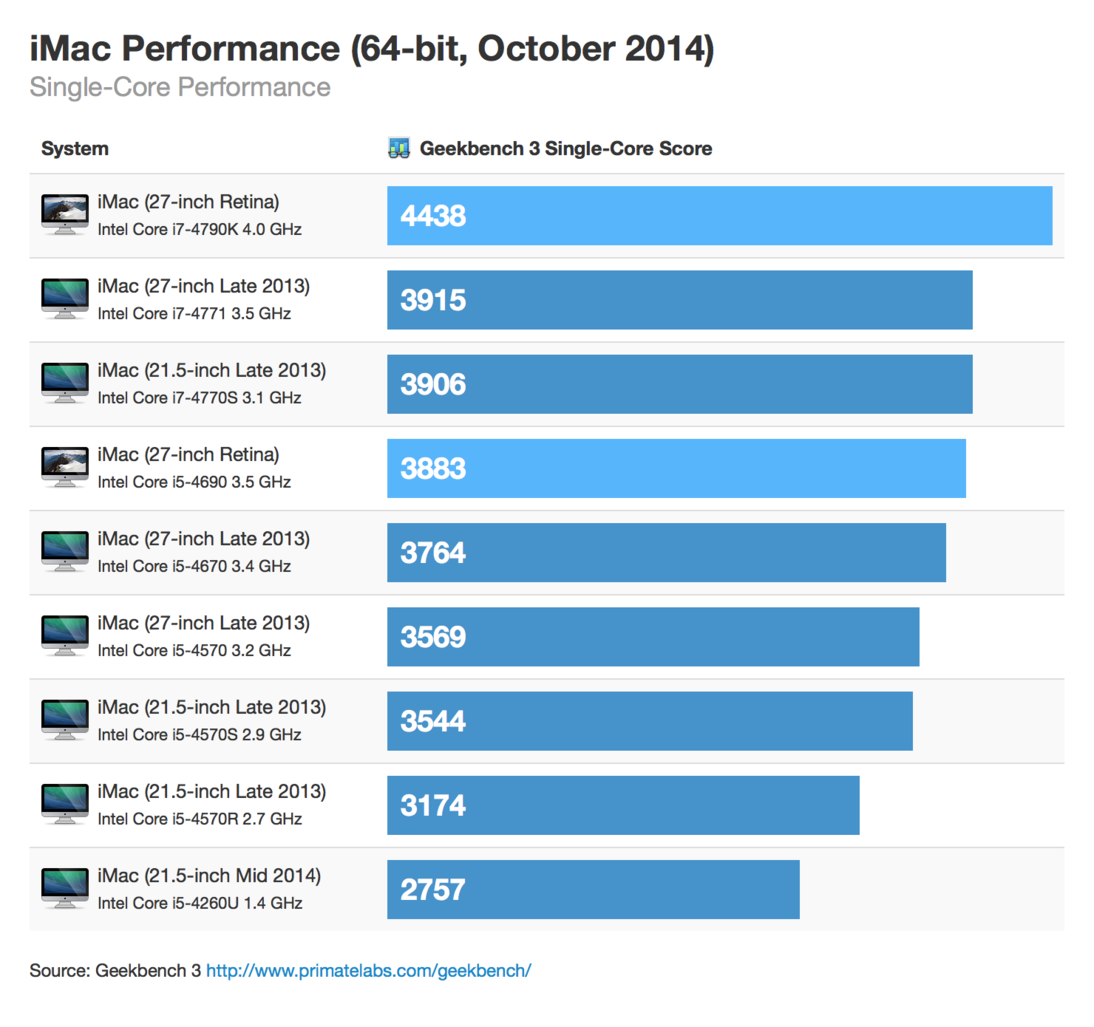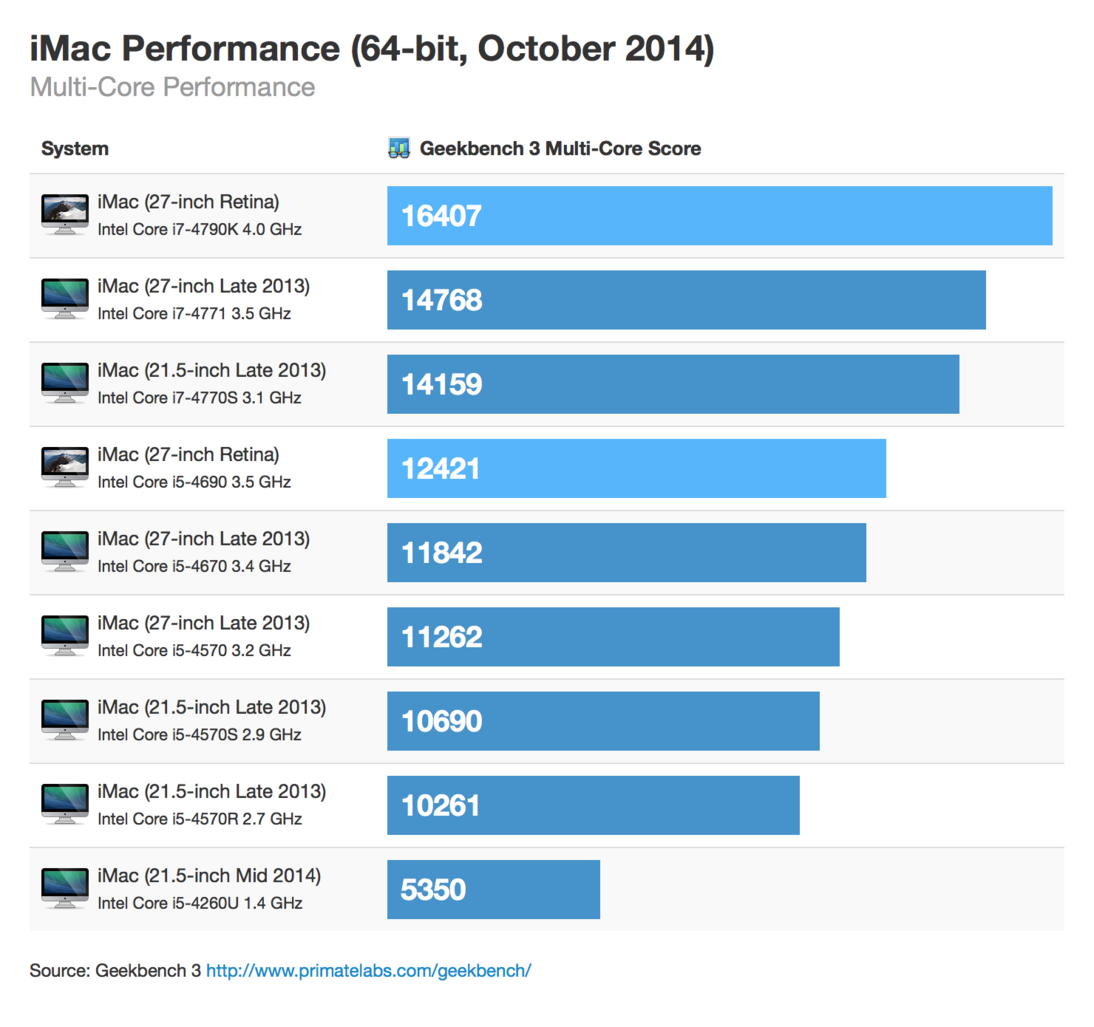 The Core i5 Retina iMac is slightly faster than the other Core i5 iMacs, and is competitive with the Core i7 iMacs in single-core performance. However, the Core i7 iMacs are up to 20% faster in multi-core performance.
These Geekbench results aren't surprising since all of the iMacs use Haswell processors; any performance increase is due to the increase in clock speed.
How does the Retina iMac perform compared to the Mac Pro?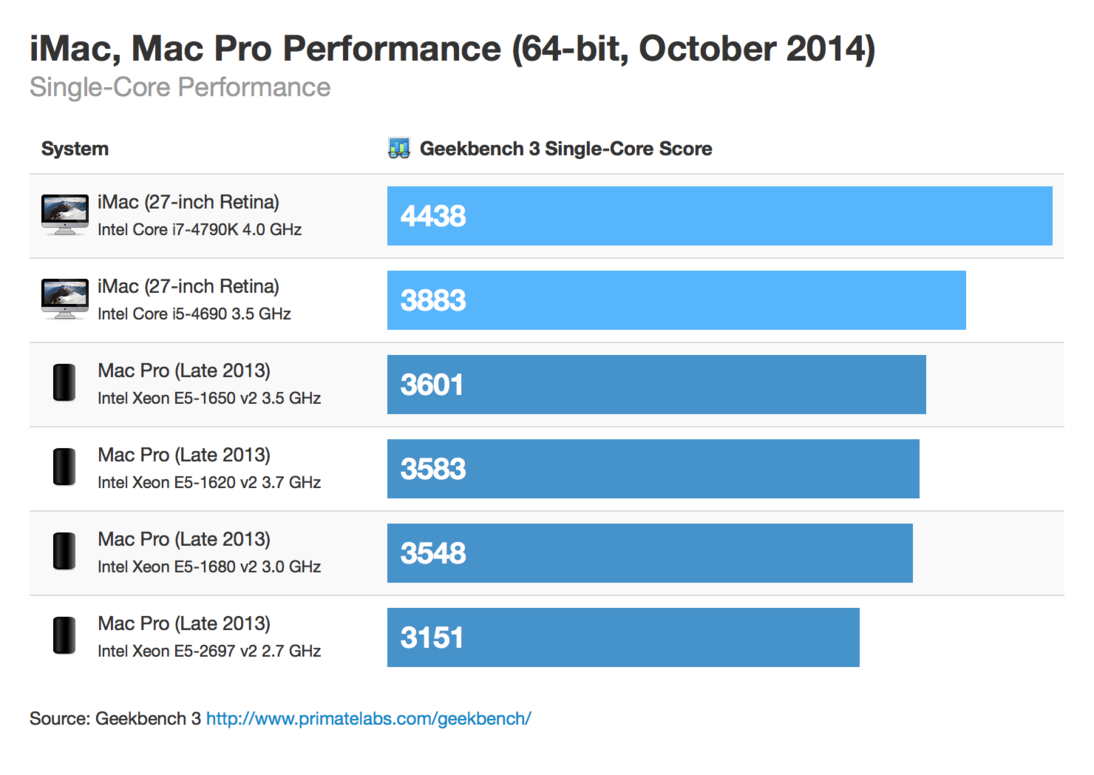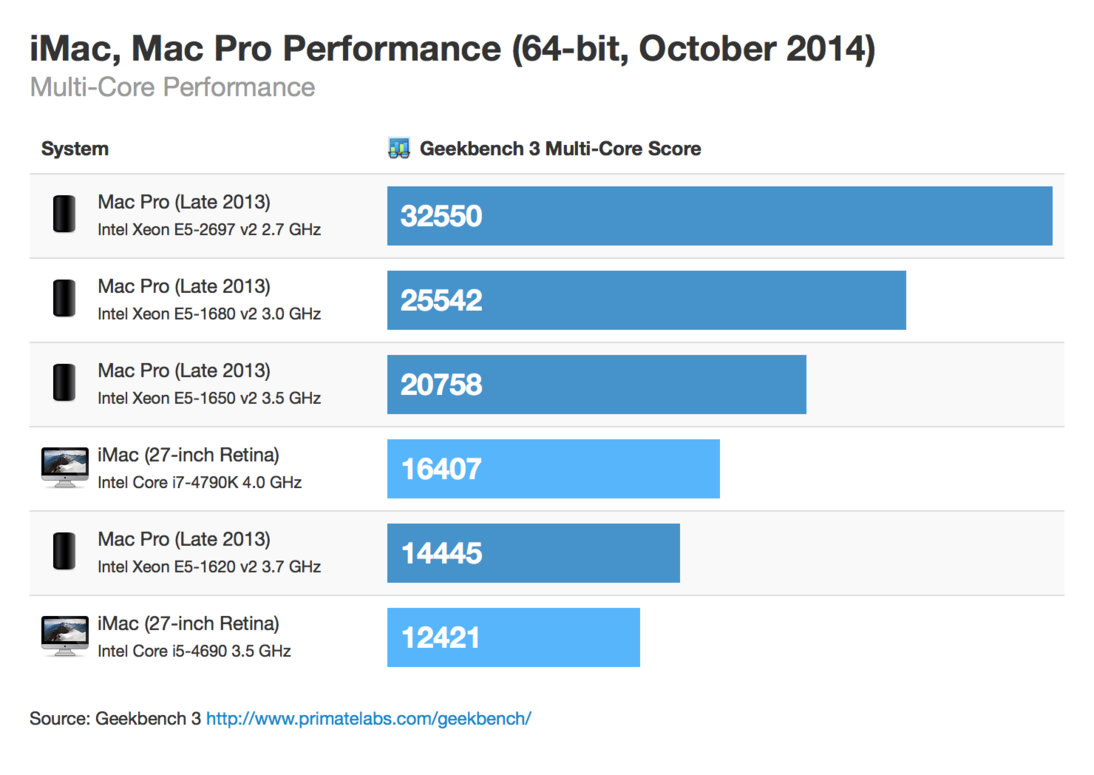 The Core i5 Retina iMac is is faster at single-core tasks but slower at multi-core tasks. I expect the Core i7 Retina iMac will be faster at multi-core tasks than the 4-core Mac Pro, but still slower than the 6-core Mac Pro.
If you're considering replacing your Mac Pro with a Retina iMac then these results show it's not a bad idea provided you don't regularly run heavily-threaded applications.