I'm pleased to announce Geekbench 2.2 has been released and is available for download from the Primate Labs website. Geekbench 2.2 is a free update for all registered Geekbench 2 users.
Geekbench 2.2 contains a number of new features and bug fixes. While you can read about these features and fixes in the Geekbench release notes I'd like to highlight some of the new features I'm really excited about in this release.
The most noticeable change is that Geekbench is now one application instead of two or three separate applications. You can now run 32-bit and 64-bit benchmarks from the same application; it's no longer necessary to stop one version and start another version when you're analyzing your computer's performance.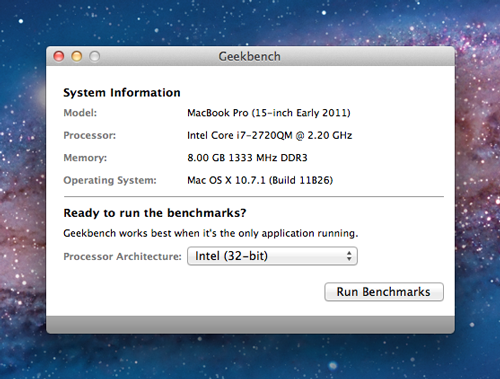 Another change is noticeable after running the benchmarks; the result window has been redesigned. I worked with Matthew Skiles to come up with a fresh and vibrant look for the Geekbench results window.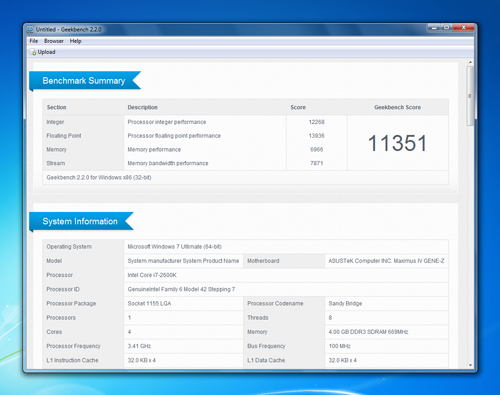 The biggest new feature, though, is the new hardware stress tests (available under the "Benchmarks" menu). The stress tests load all of the available processors, cores, and threads to uncover any problems that might be lurking, undetected, in your computer.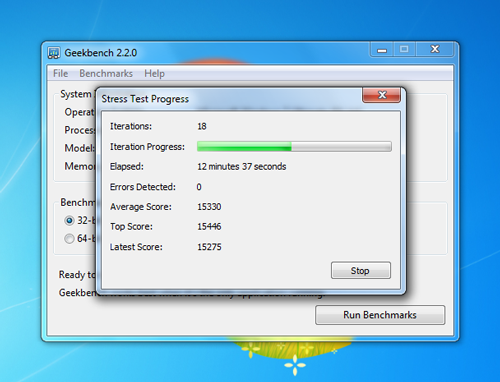 The stress tests have been a huge help here at Primate Labs. I've used the stress tests to test new computers to ensure they're working properly, and I've also used them to track down an underperforming heat sink on an older workstation.
Finally, Geekbench 2.2 includes command-line tools on both Mac OS X and Windows. While most users will prefer the "traditional" graphical user interface, the command-line interface provides enterprise users a way to automate benchmarks.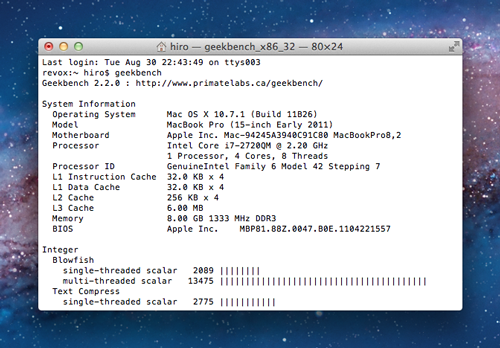 You can find out about all the changes in Geekbench 2.2 from the Geekbench release notes. Geekbench 2.2 is the first major release since I went indie earlier this year, and I think it's the best release yet. I hope you think so, too.