I'm excited to announce that Geekbench 3.2, the latest version of our popular cross-platform benchmark, is now available for download.
The most visible change in Geekbench 3.2 is the redesigned result view. The redesign both improves the legibility and increases the information density of the benchmark results, especially on mobile devices.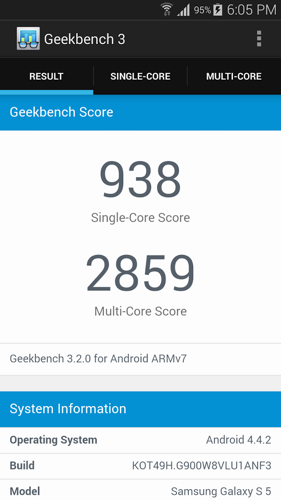 Geekbench 3.2 also adds support for 32-bit ARMv8 processors on Android. Geekbench has been recompiled to take advantage of the new instruction set, and the AES and SHA-1 workloads have been updated to use the new cryptography instructions. When Android devices with ARMv8 processors arrive in the fall Geekbench 3.2 will be able to measure their full performance potential.
Geekbench 3.2 is a free upgrade for all Geekbench 3 users.